Microsoft to launch surface tablets on October 26th :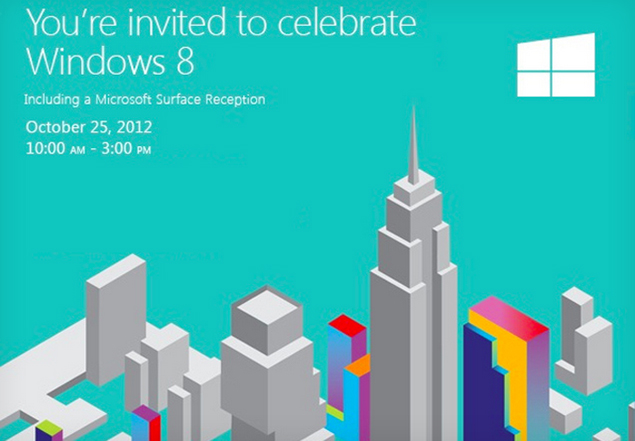 Steve Balmer and his crew are having a busy week ahead coz in a matter of just 3 weeks, Microsoft will unleash the latest version of its OS, Windows 8. But its not only about the OS its also about the surface tablets that is about to be revealed that day as it was confirmed back in july.

As Microsoft is sending invites. The event will kickstart at 10AM EST.

The key focus is to be the pricing that is to be announce this day. There have been rumours in the past suggesting a price tag of $600-$800. More recent reports stated that Surface for Windows RT could be priced at $199, directly competing with Google's Nexus 7 tablet.

Some reports even hinted at a Wi-Fi-only version of the tablet at launch and will perhaps get a 3G version later as it will require carrier partnerships and may not be contributing much to the sales.

The company recently announced that it would be opening doors to its pop-up stores in the United States and Canada on October 26 to showcase the technology giant's latest gadgets including the new Surface tablet computer.

For now Steve Ballmer has a lot up his sleeve already. While the first batch of Surface tablets set to debut in stores, we may soon hear more about the Surface 2 already in the making.